How and Where Mold Grows
01/01/2014
Back To Blog
When the fungus grows in a person's house, the happy home can quickly become a nightmare home because of the way it can spread. Mold can even cause various health problems in people with asthma or other health conditions, and it should be taken care of as quickly as possible. The following is a guide to some of the places where it is most commonly found during a mold inspection and some suggestions for clean up and repair. Because of its distinctive odor, any mold removal will often have to be paired with air purification and odor removal.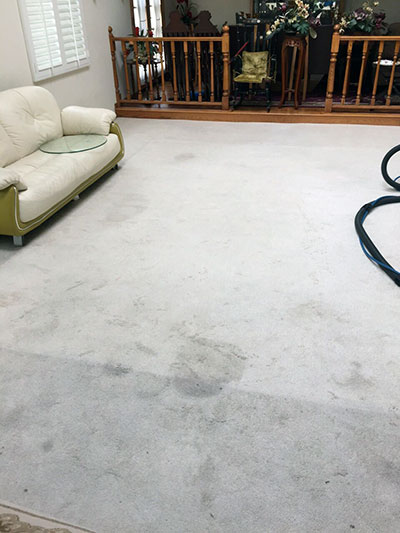 Mold in Carpet
Mold often grows on the underside of carpets because of the sheltered environment which traps moisture and is free from light and air circulation. If there is no obvious sign of a leak or recent flooding but carpet cleaning had been done recently, that may be the cause. Improperly done water based cleaning, whether from too much water or too little drying time, can lead to the carpet becoming a cozy place for the wrong things.
This is very similar to the other cause of it in carpeting, but in the basement there are often more reasons for the mold to have grown there. There can be less air circulation which makes it easier for it to grow and also more chance of flooding from outside. Therefore, carpeting in the basement should be carefully examined to make sure that there is nothing growing there.
Bathrooms are a great environment for spores to grow in because they are filled with humidity and dampness. For this reason most people do not like to put carpets into their bathrooms and prefer to use tile. This is a good means of preventing future problems and making sure this does not become a problem.
We advise you to contact our specialists for more information or a quote.